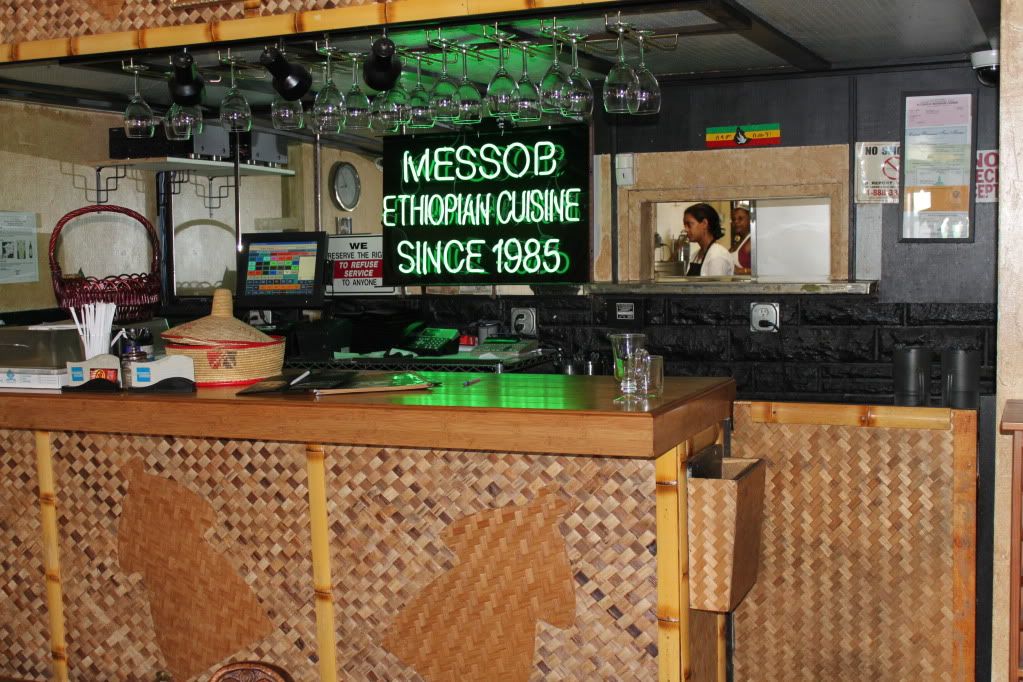 Before I left Los Angeles, I knew I needed to cross off as many places as possible on my list of places to eat. Ethiopian was definitely at the top of my list, as it seemed so silly not to, especially when Little Ethiopia was only a 10 minute drive from me. Now, I have to admit that I originally imagined (and hoped) that Ethiopian cuisine would be very similar to that of spicy Indian curries. However, I was surprised to find that the food, while obviously influenced by Indian flavors, had a savory taste of its own.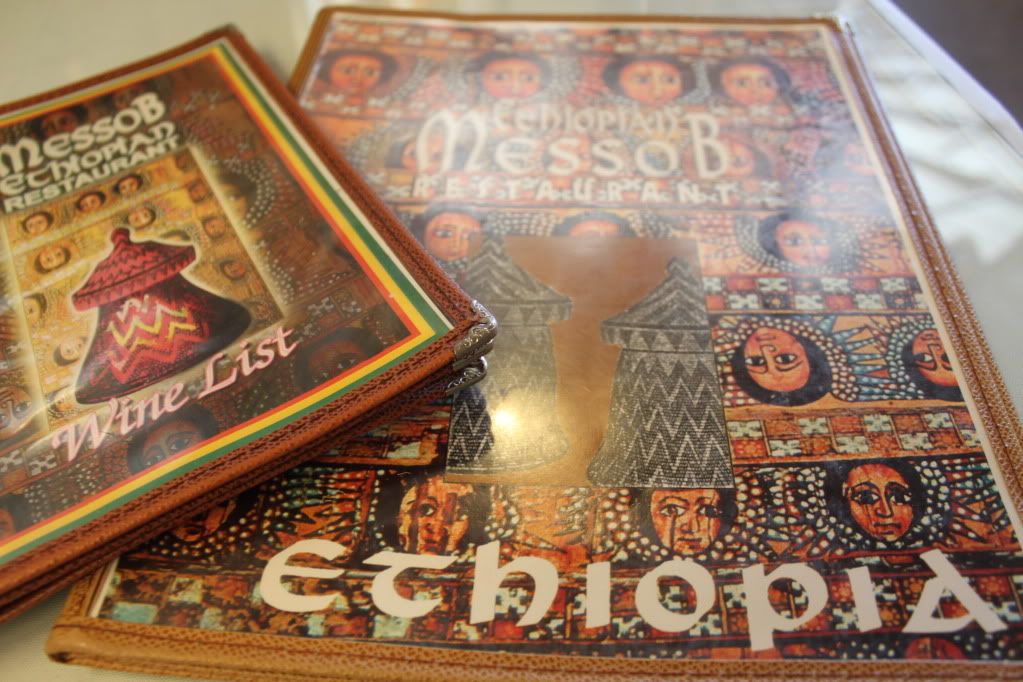 I was lucky enough to be joined by a friend who grew up with Ethiopian dishes and could order for me, as the menu's plentiful choices were slightly daunting to a newcomer, such as myself. I was instructed to use the staple Injera bread, in lieu of utensils, to scoop up as much as my mouth could handle. I tried a number of different items, and while I actually wasn't too keen on the Injera, which was a little too sour for my liking, I was generally impressed by the very homey and traditional vibe of the restaurant and food. The generous servings and the rich cultural atmosphere that oozed out of the walls made the new experience all the more worthwhile. If you're as unfamiliar with Ethiopian as I was, here are some shots of my journey through Little Ethiopia to get you started.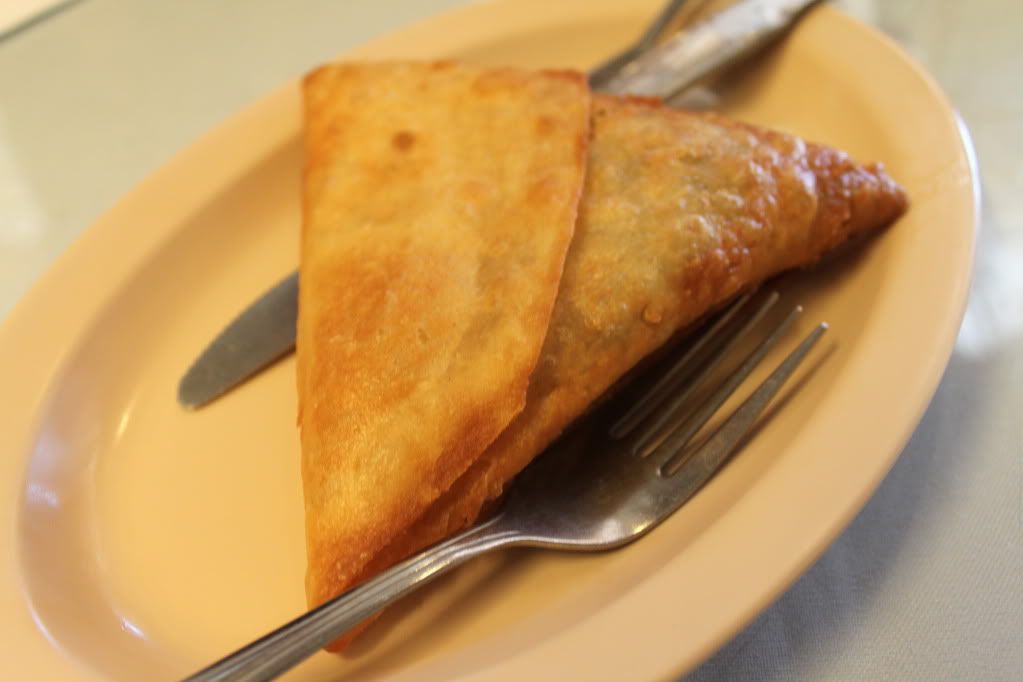 SAMBUSA
A fried dough appetizer filled with vegetables and spices
INJERA
A flat, sourdough pancake made of an indigenous grain called t'ef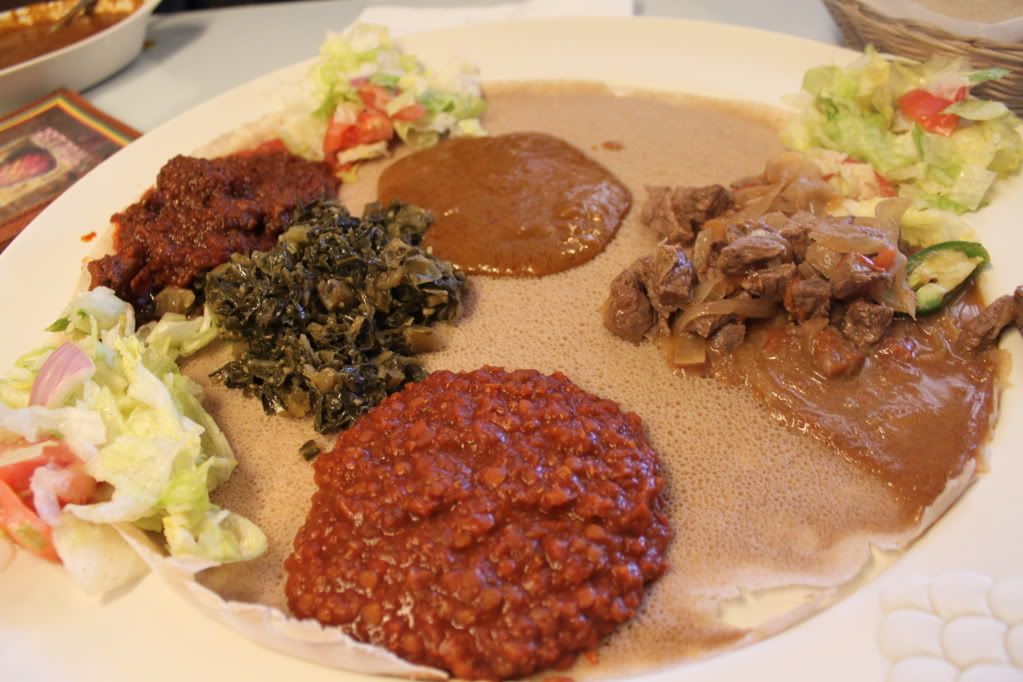 Everything is served on top of Injera.
DORO WOT
Chicken stewed in pepper sauce with an assortment of spices (my favorite item from that day)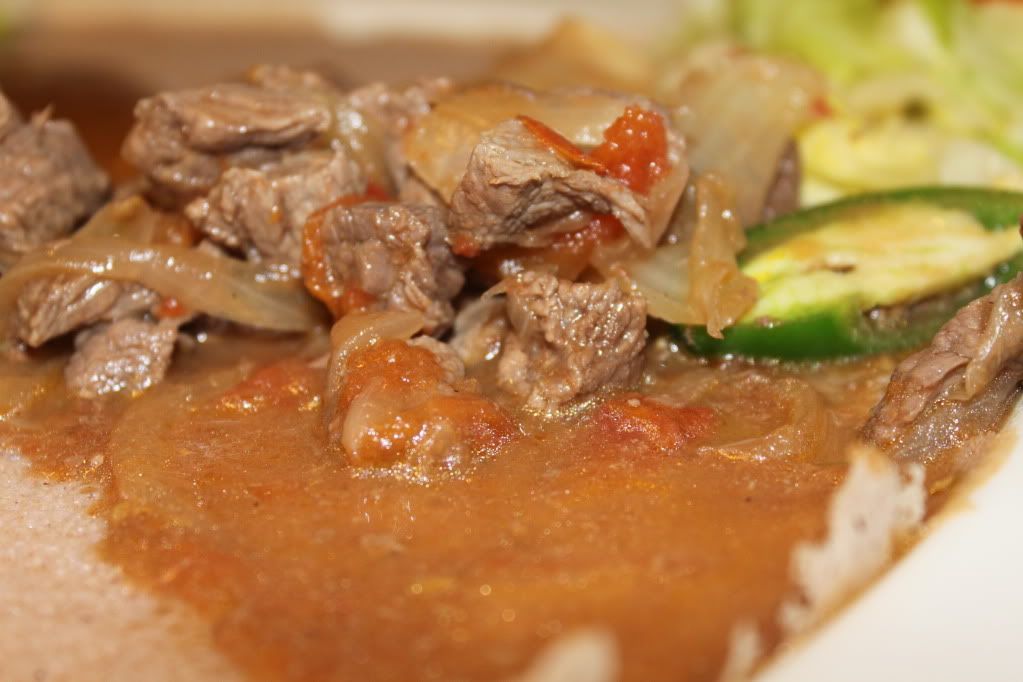 KITFFO
Finely chopped, lean beef with spiced butter and mitmita (hot spiced chilies)
Traditional Ethiopia Honey Wine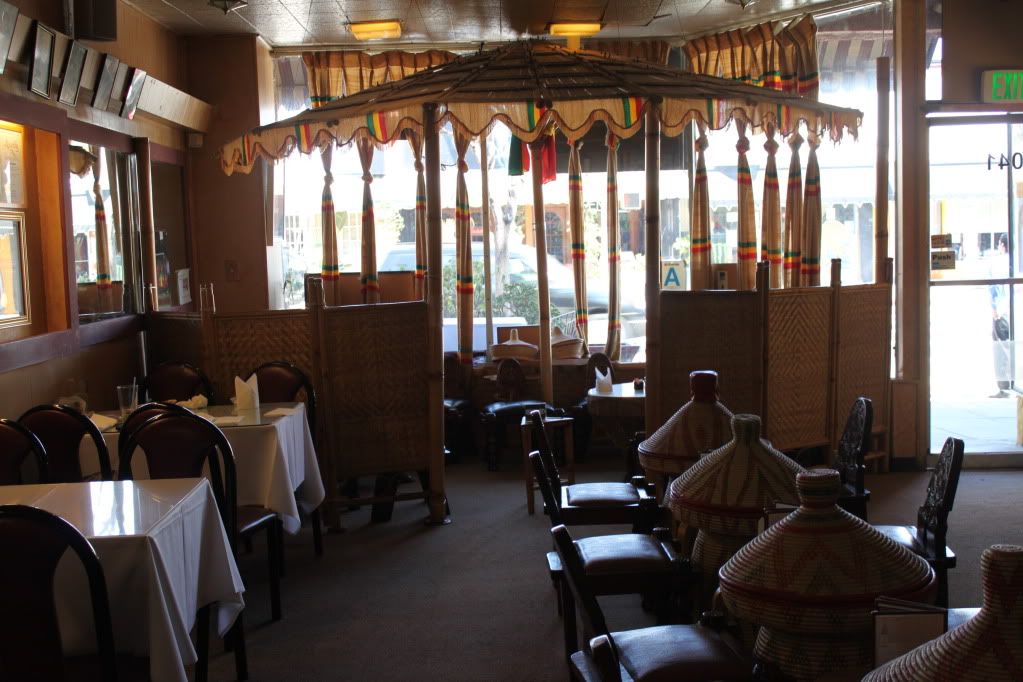 Photos by: Chandamheer
Messob is located in Little Ethiopia at 1041 South Fairfax Ave. Los Angeles, CA 90019
Even though I wasn't as successful as hoped to be in completing my Los Angeles food bucket list (I think I might have been a little too ambitious when I jotted down scores and scores of restaurants), I'm glad that I at least managed to get in some decent dine time. I'm hoping to make up for it by trying out the best of the best around the US. I've already started yelping like a mad woman and scribbling my top picks for places to try on my cross country adventure in my precious Moleskine.
I'm channeling my inner Bruce Chatwin, can't you tell?
Won't you help out your fellow blogger by recommending your top picks?
Let me know what I should try next below, and remember, the sky is the limit -- I discriminate against no food group!
DON'T FORGET:
Enter
my first giveaway if you haven't already! You've got nothing to lose :)