Take a moment and close your eyes. Imagine a Sunday afternoon in the beautiful city of San Francisco. You're with your family, friends, or perhaps that special someone? Regardless of who you are with, you are happy. And why are you so happy? Well, aside from the fact that you are alive and well, you are spending your Sunday afternoon eating foods from over 35 of the city's most delicious and culturally diverse restaurants. That is what I did, one lovely Sunday afternoon earlier this month, when I attended SF Weekly's 4th Annual DISH Food and Wine event. Four levels of non-stop eating and drinking. Heaven? Well, it was pretty darn close to that. Here are a few photos from some of my favorite stops along the way.
Gussie's Chicken & Waffles
1521 Eddy Street
Goody Goodie Cream & Sugar
1830 Harrison Street
Tell me you haven't seen anything more precious than these mini cups of milk and cookies?? Goody Goodie definitely lives up to it's name and then some.
Cliff House
1090 Point Lobos
Cliff House is a classic in San Francisco. You would be amiss if you didn't try this place out at least once in your life.
McCormick & Kuleto's
900 N. Point Street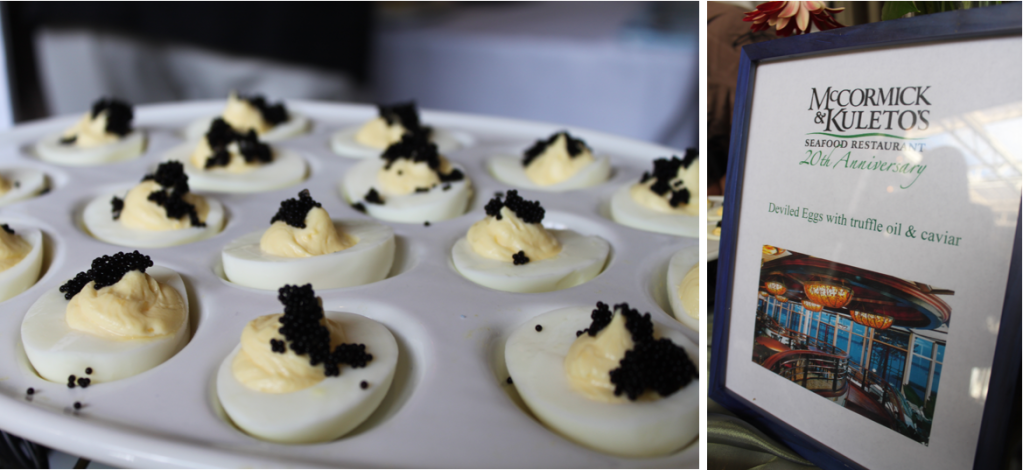 Deviled Eggs are my favorite. Deviled Eggs with caviar? Yes, please!
Blue Moon was a generous sponsor of the event. The fact that they repped the orange and black won them many points in my book. The fact that they came through with seasonal pumpkin ale won them many more.
Mr. and Mrs. Miscellaneous
699 22nd Street
Dogfish Head Pumpkin Ale and Chocolate Malted Crunch Ice Cream?? Well, for one, I love chocolate. Oh yeah, and I love me some pumpkin. Needless to say, this was some of the best ice cream I've had in a long while. When you're in the Dogpatch, you'll want to stop by, say hello, and give your taste buds a little treat.
Hard Knox Cafe
2526 3rd Street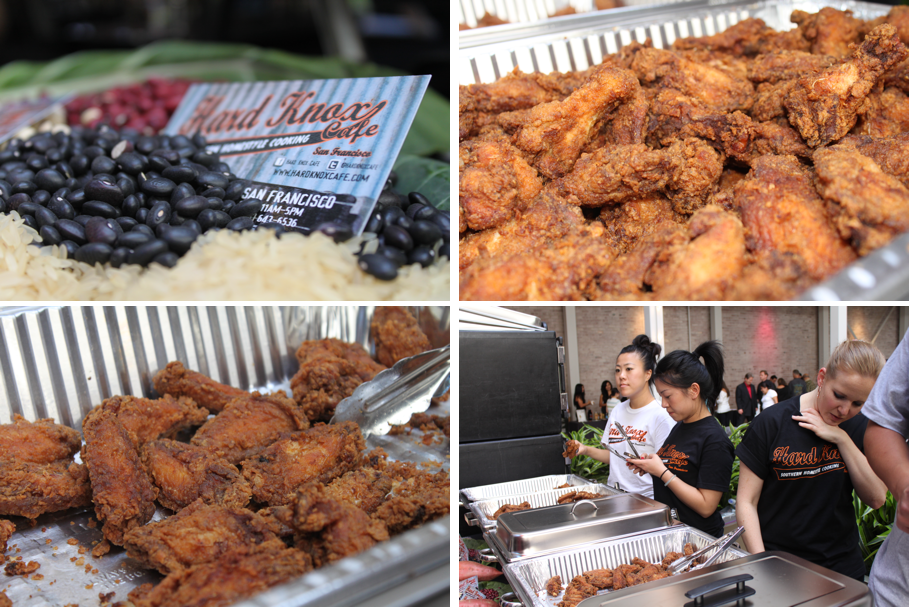 Speaking of the Dogpatch, after (or before - if you're one of those eat desserts first types of people) you head to Mr. & Mrs. for some sweet treats, make sure to fill up on some home cookin' southern style, with Hard Knox. It's so hard to find some quality soul food around. Hard Knox makes that search a little less tough.
Rock Candy Snack Shop
521 Cortland
Rock Candy is a new candy shop in Bernal Heights, where there is a "full range of organic, unprocessed, no gelatin, vegan, gluten free, raw, sugar free, all with amazing taste and quality." When candy is this good (on both accounts), there's no need to feel guilty!
Koja Kitchen
Mobile food truck

Koja Kitchen, a new mobile food truck that's roaming the streets of San Francisco, serves delicious Korean & Japanese delights. Try their Mochimisu dessert or perhaps their Kamikaze fries... either way for $5 your wallet and tummy will be quite happy with your decision.
Let's Cupcake
2255 Judah Street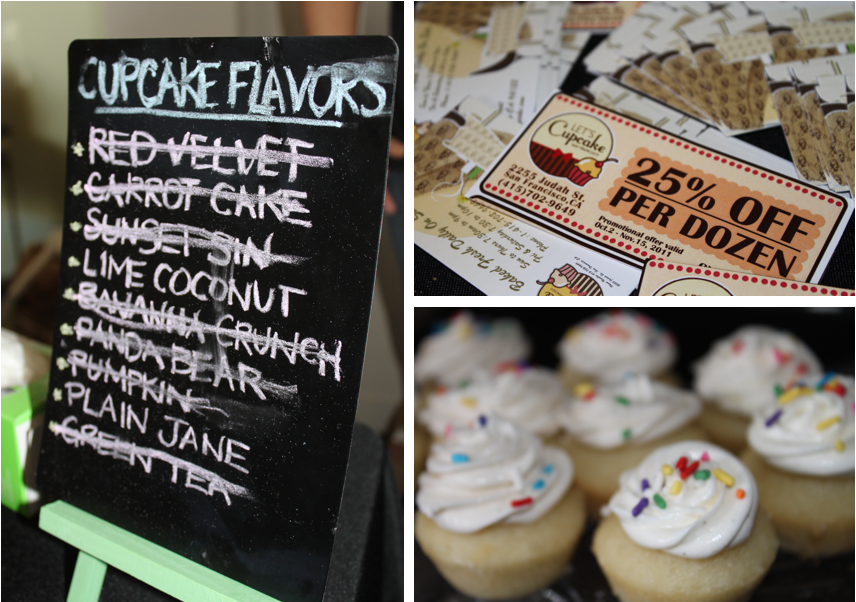 I was lucky enough to grab a bite of Let's Cupcake's special pumpkin cupcake. The pumpkin flavor alone was enough to rave about, but it was also one of the most moist cupcakes I've ever had.
Goood Frikin' Chicken
10 29th Street
I've had a lot of chicken in my life. This is fact. But, boy is this good frikin' chicken. I'm so serious. Their chicken, mac and cheese, hummus, pita bread.. it's all goooood and then some. I'm dying to go back.
Good Foods Catering
100 Alemany Blvd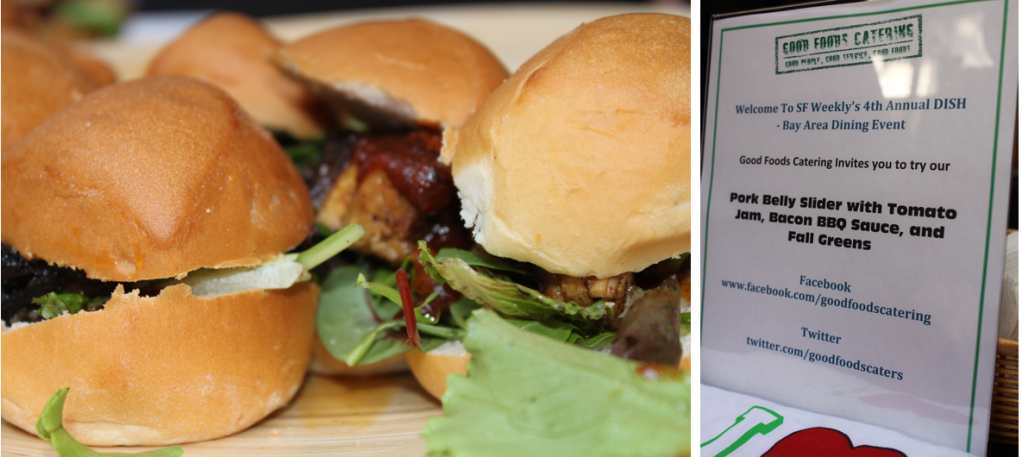 I can still taste the deliciousness that is the Good Foods Pork Belly Slider. Was it the tomato jam? Or the Bacon BBQ Sauce? Perhaps it was the delicate pork belly? Whatever it was, I want more.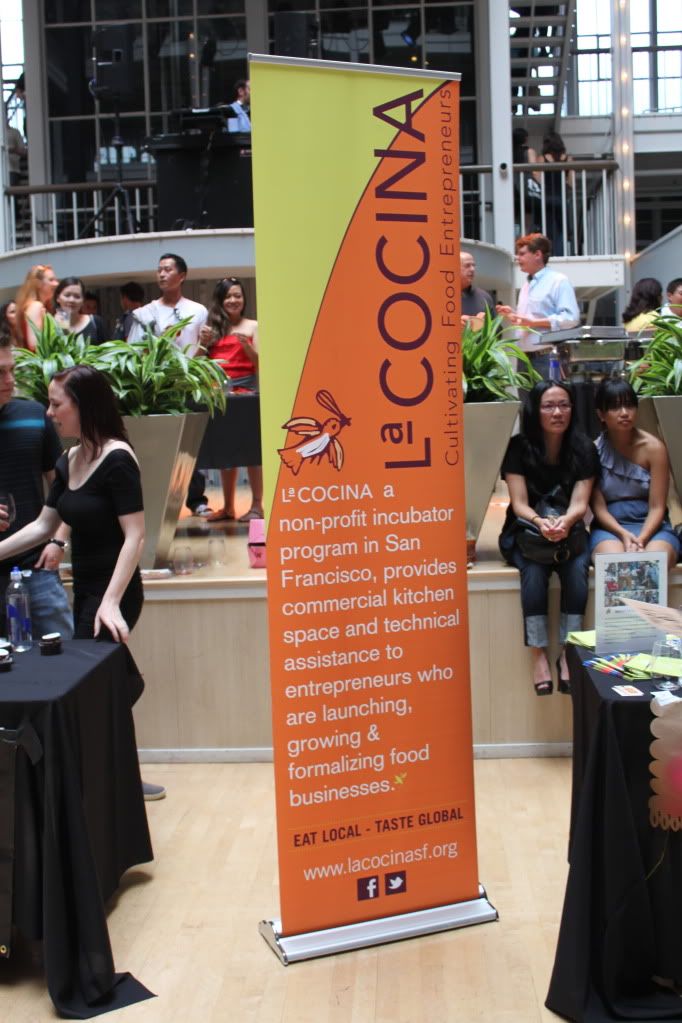 This year, a portion of the proceeds went to the La Cocina Charity.