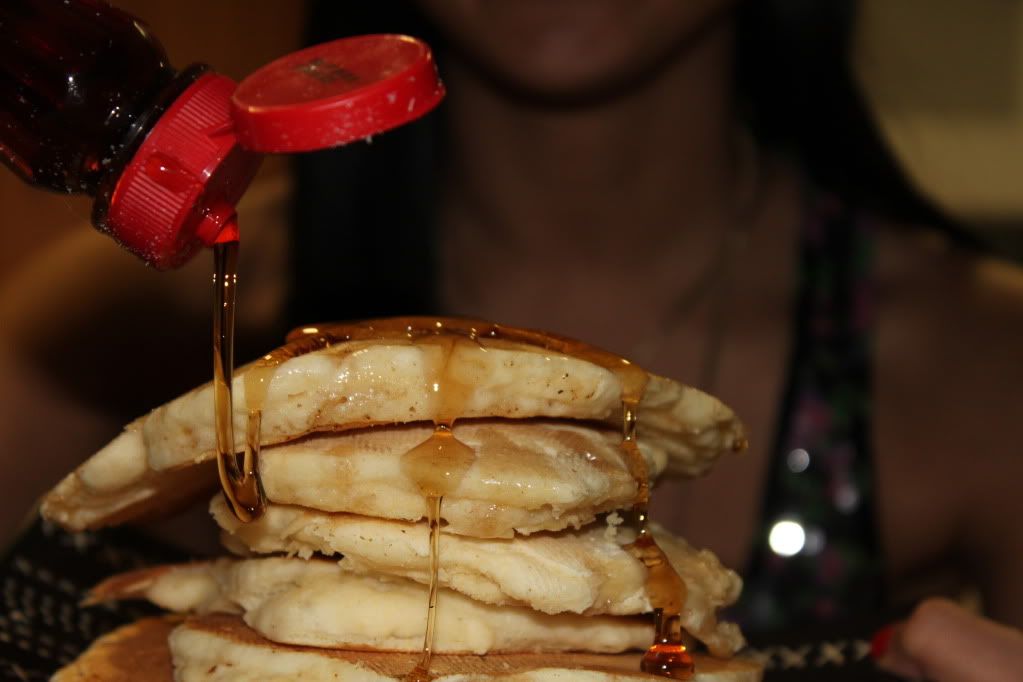 Welcome to my blog! For those of you who don't know me, my name is Chandamheer (sean-duh-meer) Stacker. I'm a 20-something, recent college graduate, and this is my take on fashion and food. I believe that a love of food and fashion do not have to be separate, and instead, the two can go hand in hand. As I attempt to chronicle my daily fashion musings, I will also share some of my favorite bites to eat. The post-grad life can be a toughie on the wallet, but I will show you that a little bit can go a long way in both style and cuisine. So with that, please enjoy my first post, with none other than pancakes and a Stacker. I would love to hear what you think so far, so don't hesitate to leave a comment below or follow me!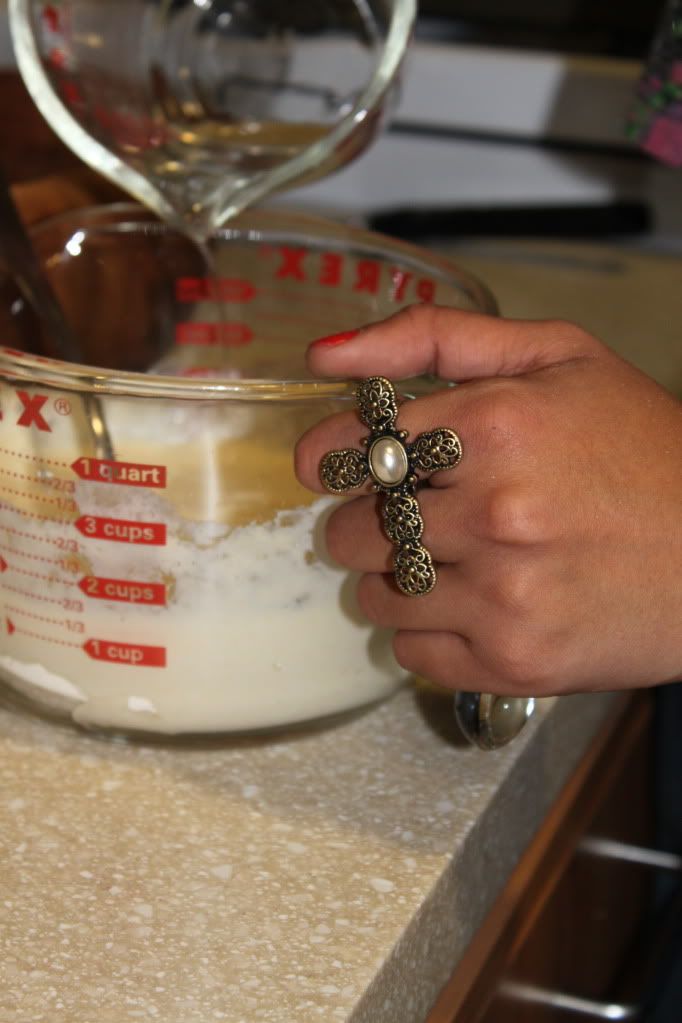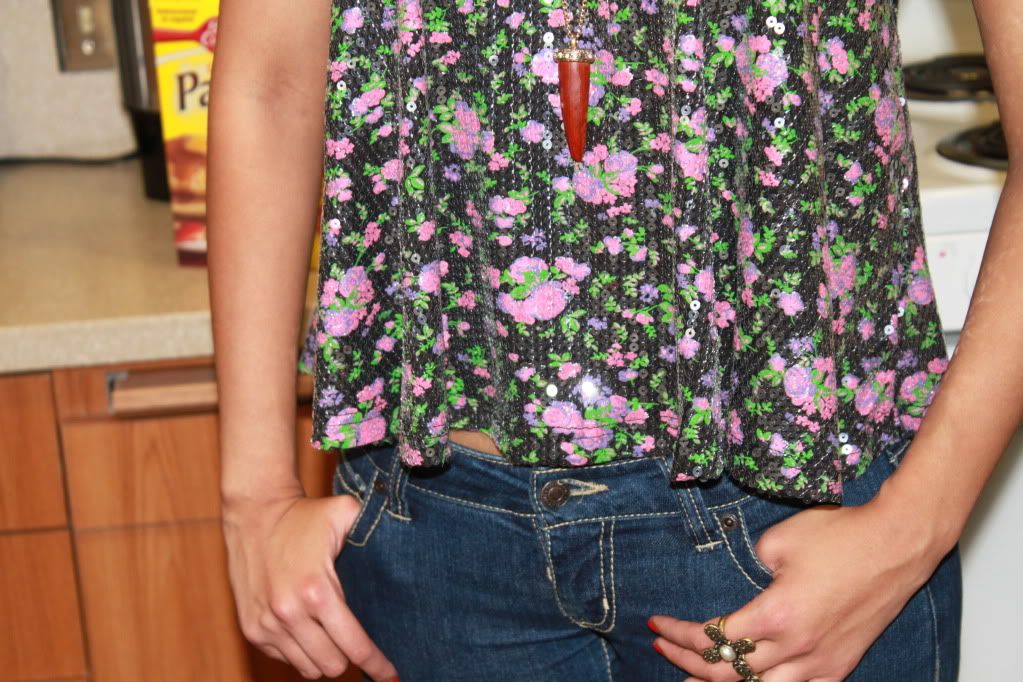 I fell in love with this top from the moment I saw it. From its captivating sequins, to its vibrant, eye-catching floral colors, I knew this top would not be a disappointing purchase. At just under $20.00, this alluring racerback, with its swing-bottom hem, is perfect for a casual day of pancake-making, or night out on the town.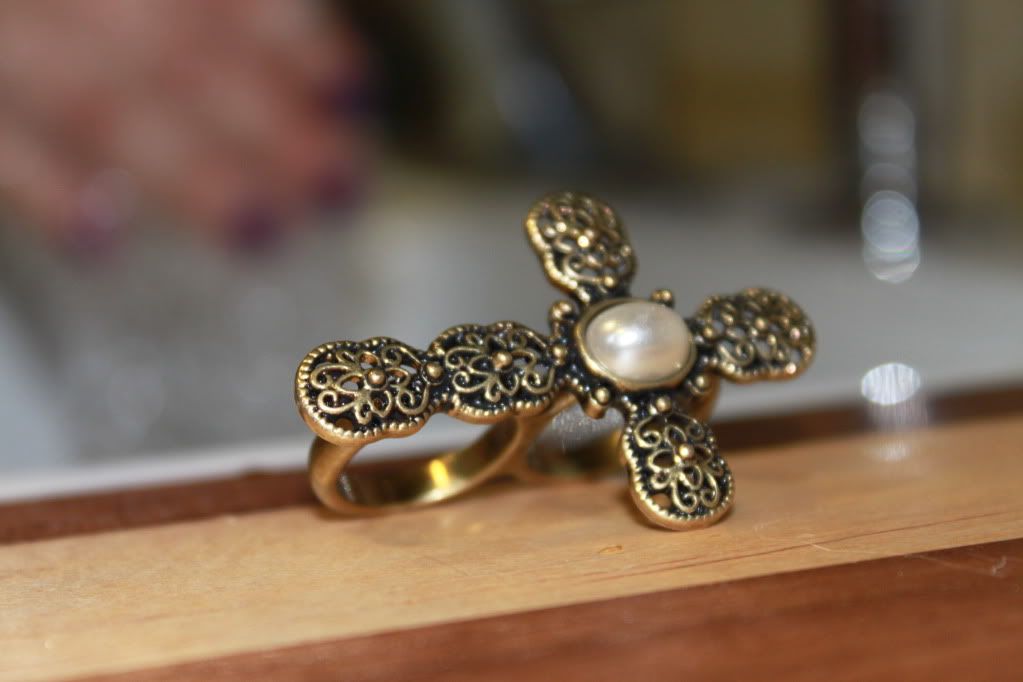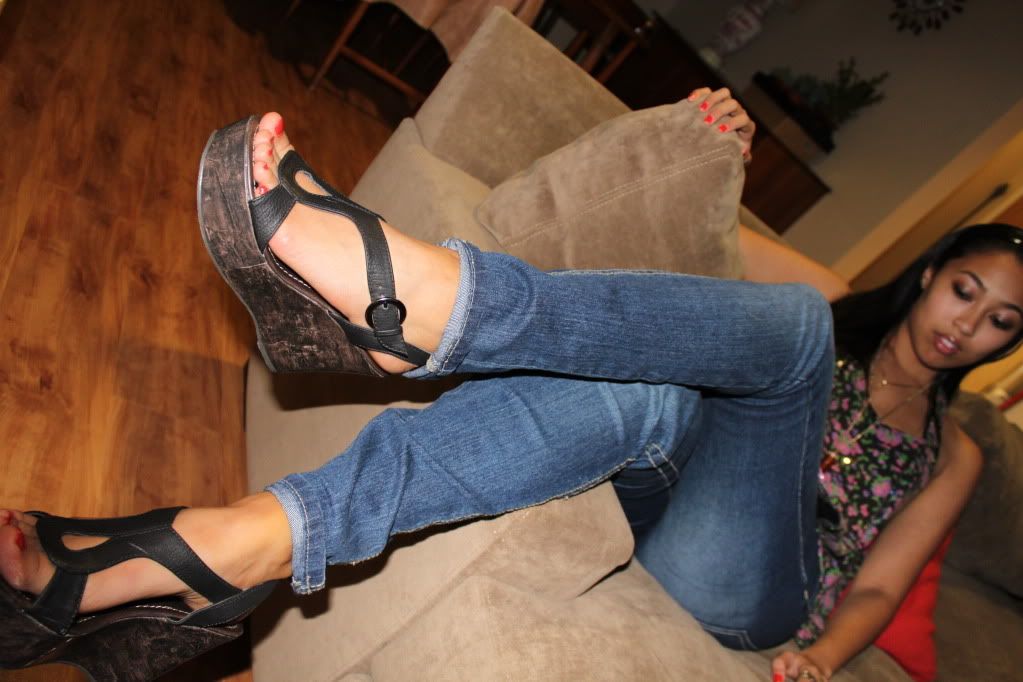 Top and Jeans: Forever 21; Ring and Necklace: Forever 21 and H&M, Shoes: Shoe Boutique; Photos by: Alex L.