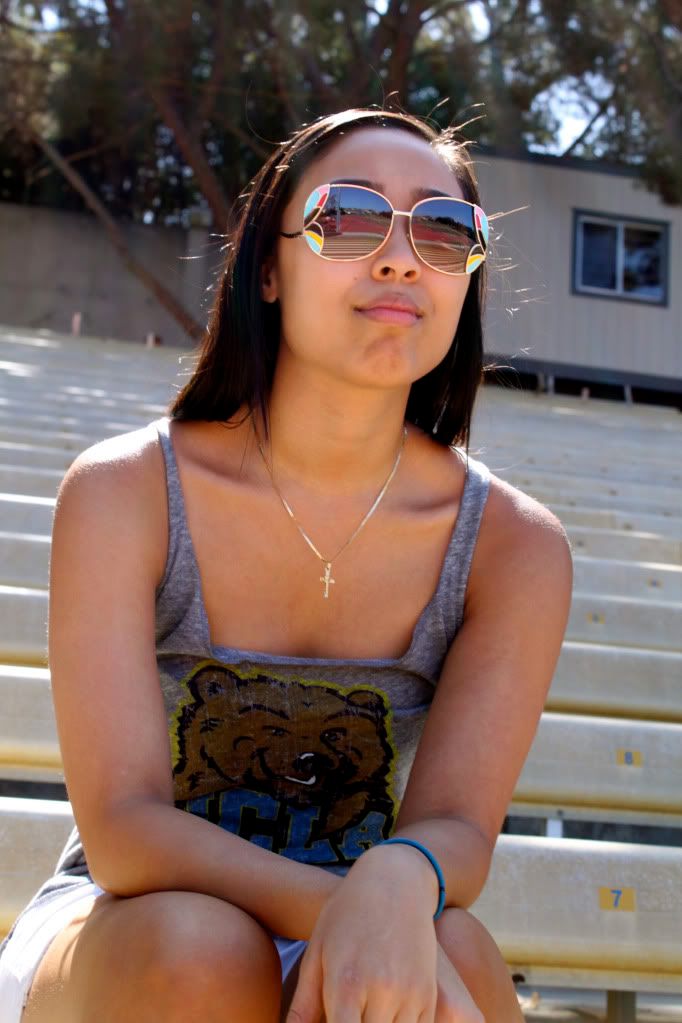 For the last four years, I walked up stairs, down stairs, into buildings, and out of them. I laid on the grass, I ran to catch the shuttle, and each day, I had to pinch myself for being so lucky to attend such a wonderful school. It's only been a month since I've graduated, but it feels like years! Today was the first time since my mid-June graduation that I've stepped on campus. I felt a little nostalgic (and slightly bit envious of all the new little Bruins in their orientation groups), as I walked on my former college grounds. I did, however, think it to be a perfect opportunity to sport my newly acquired top, so I snapped some photos while I was at it. Can you believe I got the sandals for only $10?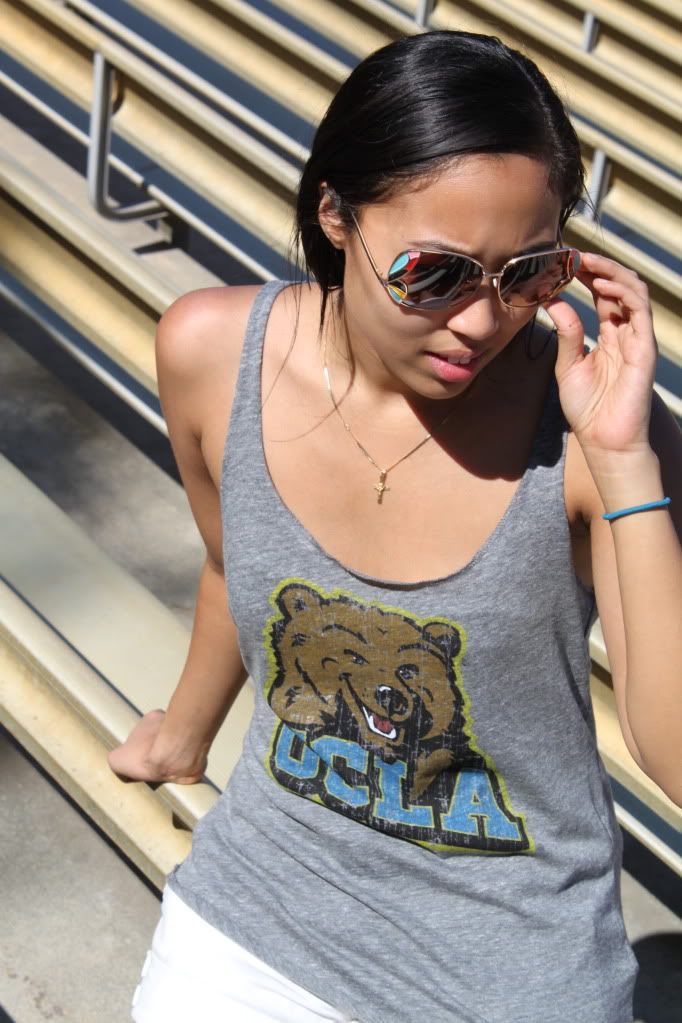 Ironically enough, instead of purchasing my Bruin wear from the UCLA student store, I found this racerback at Forever 21 for only $15.00, which was much cheaper than the overpriced ones on campus.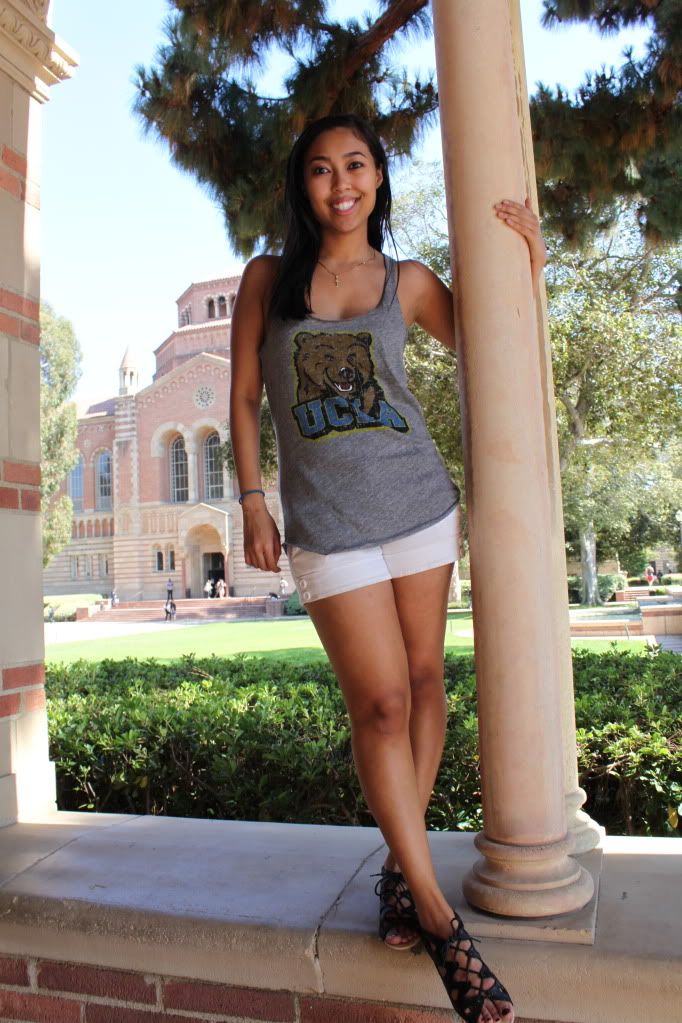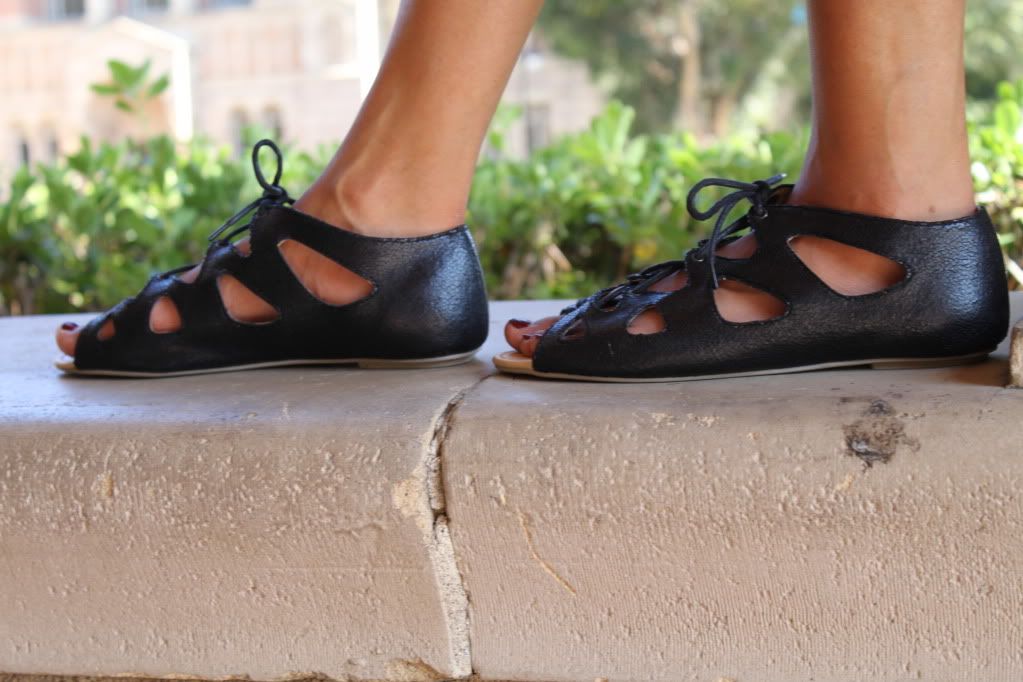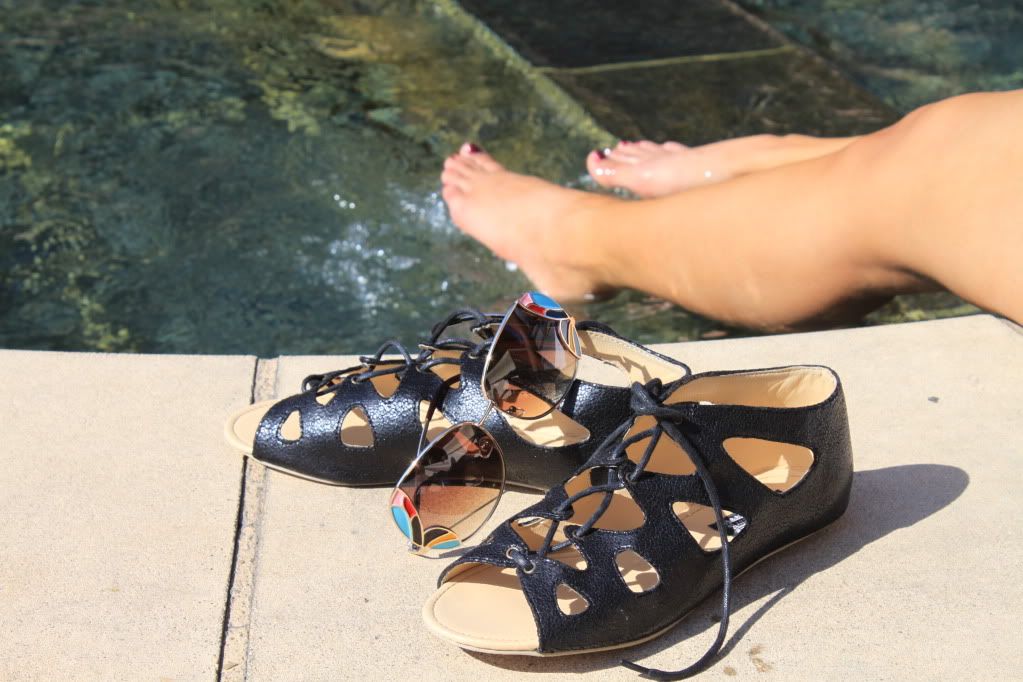 Top and Shorts: Forever 21; Sandals: Urban Outfitters; Sunglasses: Fair Vendor; Photos by: Alex L.