Before leaving Seattle, I was determined to leave my mark on the city in some creative way. I originally thought that I would hand out my new Moo cards to fashionable Seattleites, as I stopped them to snag a picture of their ensembles, but unfortunately, I didn't get to snap very much street wear. So, hours before I had to leave the city behind me, I knew just how to make the name pancakeSTACKER stick to Seattle--the famous Post Alley Gum wall. I grabbed a few sticks of gum, chewed my little heart out, and found an eye-catching spot to stick my business cards. Now, Seattle will always be apart of me and I to it.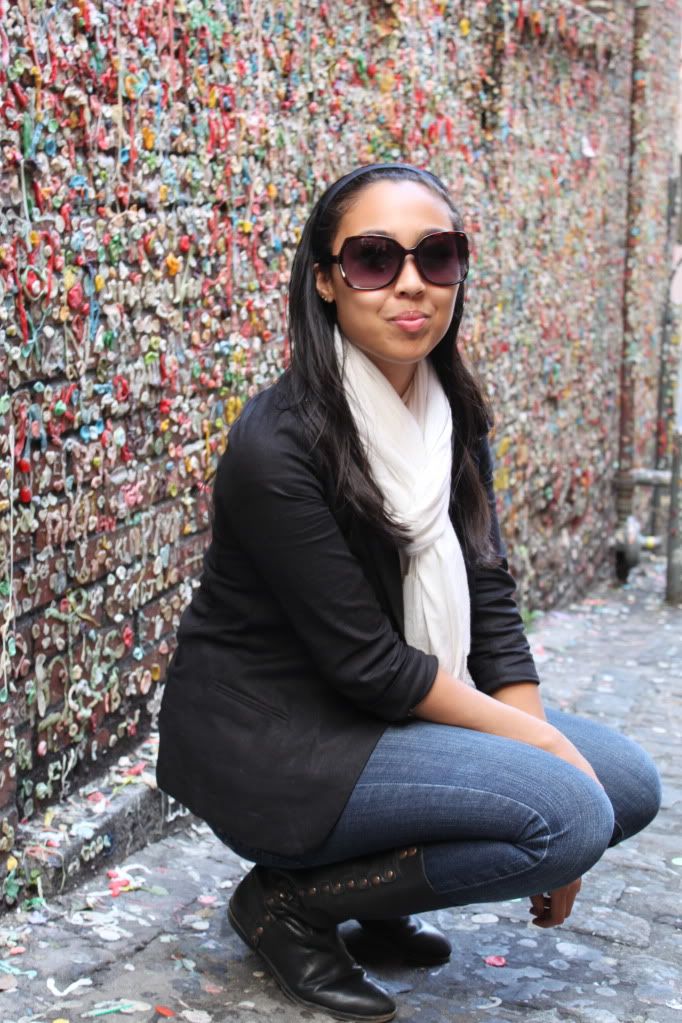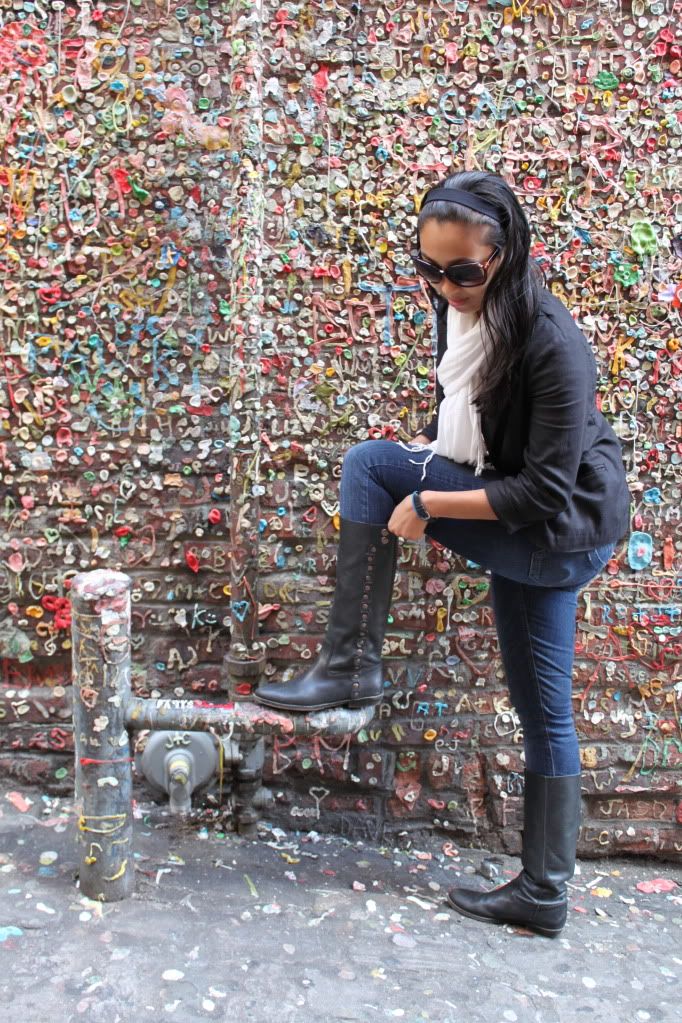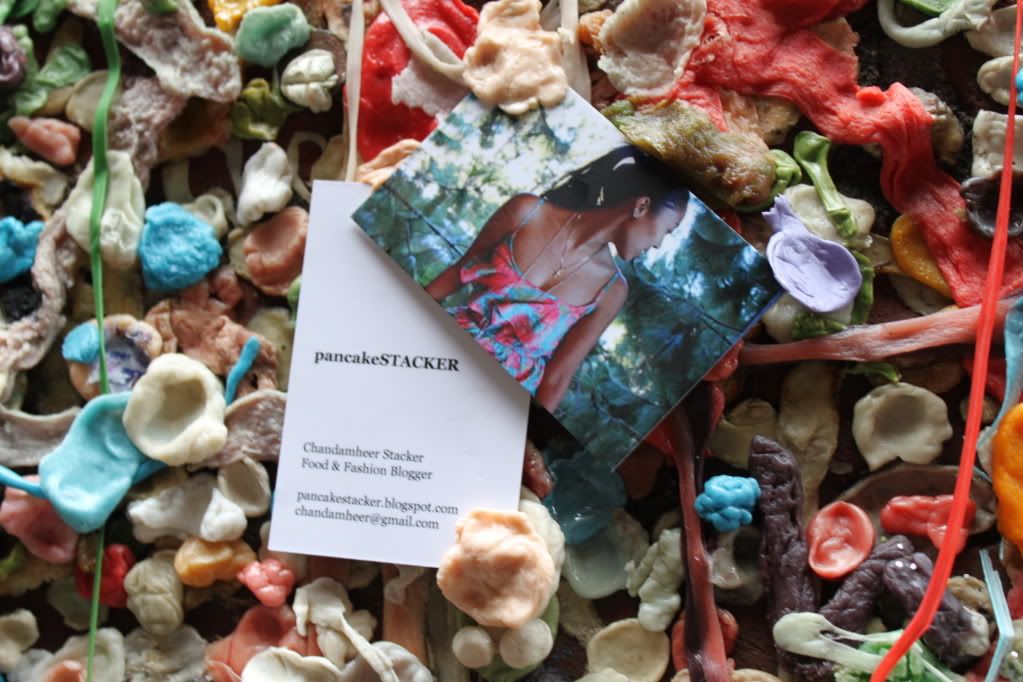 Blazer: Purchased from the FIRST ever Nordstrom (in Seattle); Jeans: Guess; Tee & Scarf: Forever 21; Boots: Nine West; Photos by: Alex L.
If you spot pancakeSTACKER in Seattle, snap a picture and send it to me!
I have just landed in my next location and am currently blogging as I wait for my hotel room, but the rest of this week's post will be about the duration of my Seattle and Portland adventure. Stop by soon to see what's next on the travel agenda :)