Hello everyone! I hope you all had a relaxing Labor Day weekend! I personally spent mine with family, friends, and wallet-worthy, Labor Day deals. I found it to be the perfect opportunity to purchase myself a lovely set of DVF luggage. Why luggage, you might ask? Well, let me tell you! This summer, I didn't really get much of a break after graduating college. With my 40 hour (sometimes 60 hour!) work weeks, I barely had time to even think some days. After finally realizing I needed some much needed me-time, before beginning "real" life, I planned a spontaneous cross-country trip with my friend, Alex L! That means,
pancakeSTACKER could be coming to a city near you!
!
I leave at the end of next week, and I will be traversing the good ole USA for about a month! I will be visiting Seattle, Portland, DC, NYC, and Boston, just to name a few. Since it will be my first time in most, if not all, of these places (appalling, I know), I'm going to need some help. That's where you all come in because I'm hosting my first blog contest for all of you!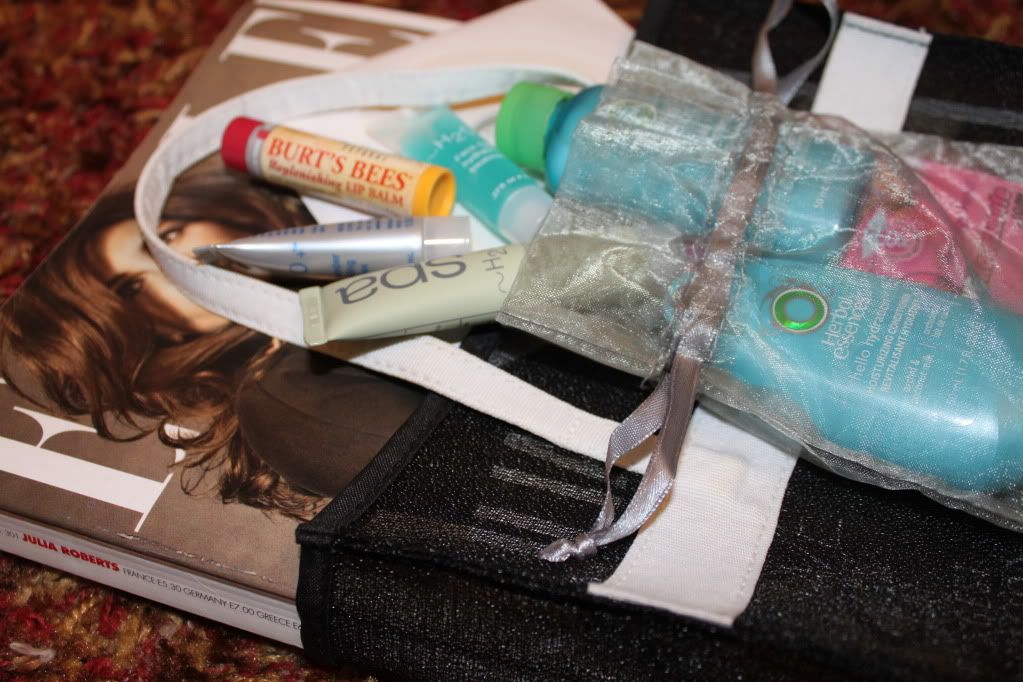 WHAT YOU'LL WIN:
To make this contest a little more personal, I'm giving away a goody bag full of some of my favorite, never-leave-home-without-them, travel items, so you can feel like you're coming along on the trip (or be ready for a future one of your own).
I will include some of my favorite plane-friendly personal items, such as:
Herbal Essence's Hello Hydration shampoo + conditioner (the coconut milk and tropical orchid smell is so divine, you'll spend hours washing your hair)
Burt's Bee's lip balm (the pomegranate oil will give your lips just the right tint of red)
Exfoliating body butter (for silky smooth skin)
My magazine of choice, Elle, which has the perfect amount of pages to get you through a plane, train, or car ride
An eye mask and ear plugs to help you catch some z's
A mixed cd full of eargasm-worthy tunes that you can import into your iPod, to help you feel like you're getting away, even if you aren't just yet
AND MORE!!
HOW YOU CAN WIN:
1. Leave your comment with your thoughtful suggestions in this post ONLY.
No matter where you're from, please feel free to leave a comment below and let me know what I should see, do, or taste (of course) in your area!
Whether it be your secret happy hour spot, the boutique down the street where you spend hours shopping, or the best pancake house you've ever been to, any and all advice is welcome!
I'd especially like to hear suggestions that stray away from the typical, touristy sites (I've already got my travel guidebook highlighted with all the big spots).
2. Please leave your email address where you can be contacted.
3. Contest ends Wednesday, September 15th at 12:00 pm PST
4. Open to both USA & International blog buddies :)
P.S. I've created a twitter account, so you can all
follow
tweets of my future travels, blog updates, and surprises! Don't forget to follow my blog as well!
Who knows, there might be an extra special surprise for the winner if you are follower of both my blog and twitter....
Good luck to you all and can't wait to hear all your great recommendations!!