Hello everyone! As you know, yesterday I left San Francisco to begin the first portion of my trip. It's already been a a jam-packed day and a half, and it's been great being able to see a different area of the US. The weather gods have taken mercy on my poor California body, and surprisingly, Seattle has been light on the rain. (
We'll see how the rest of my stay goes, but I'll probably eat my words come tomorrow!
). Tomorrow, we're waking up at 5 am to catch a train to Portland, and I can finally get my hands on those Voodoo Doughnuts (
yumm!
). So, since I have to wake up rather early, I'm going to leave you with a quick outfit post, before I head to bed, to tide you over until Wednesday.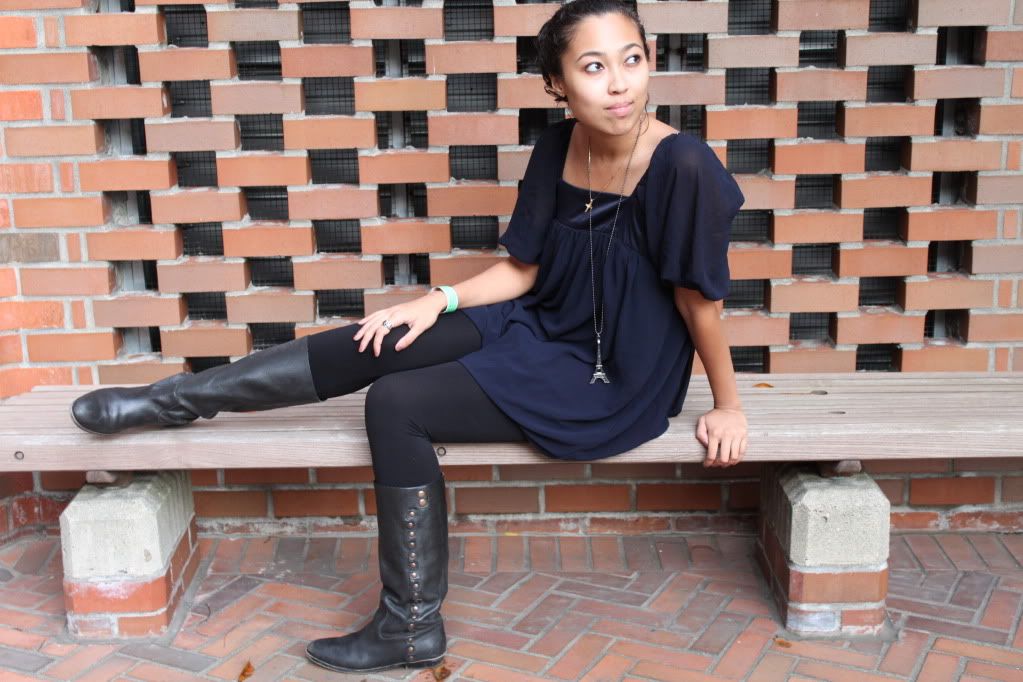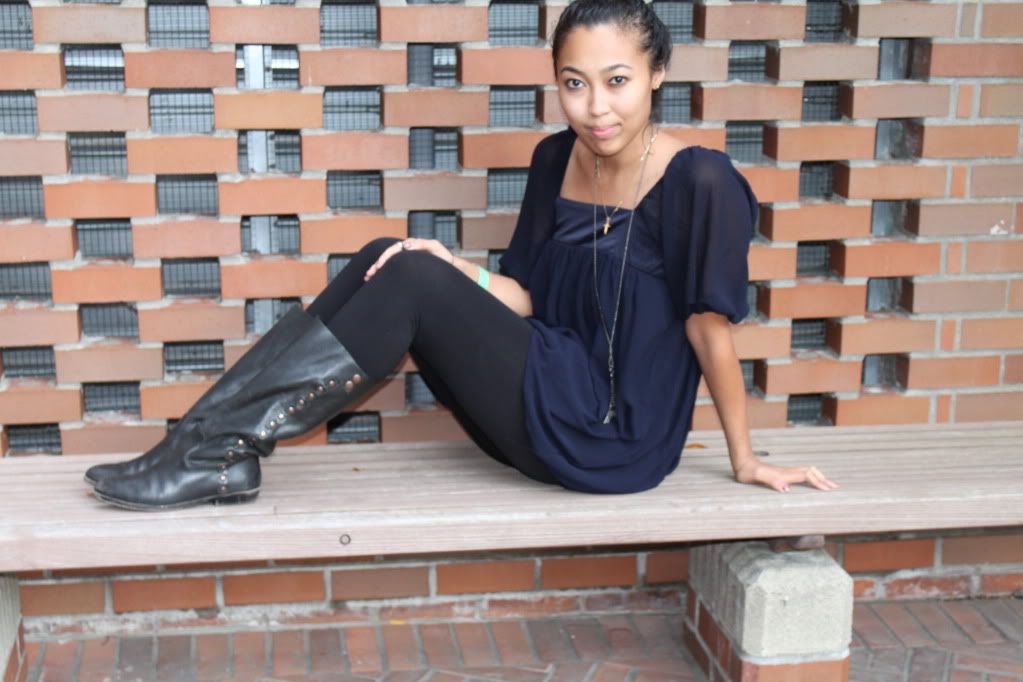 Bubble tunic, leggings & necklace: Forever 21; Boots: Nine West; Photos by: Alex L.
Sorry for the hasty post, but don't worry though, you'll get way more pictures and details on my Seattle journey in my next post! Thanks so much for all your kind comments (I promise to get back to each and every one of you as soon as I have more time!).